---
Lederam Manta LED Pendant & Ceiling Light is inspired from a sea animal Lederam Manta. Like majestic marine animals, it seems to float under weightlessness, making it a very eye-catching product.
Lederam embodies the accuracy required for line drawing movement. The warm-colored disc wraps the LED component in an ultra-flat shape, which can form a suspended form of thin lights and curved, winding lines.
The LED module light source shines upwards, and the light is reflected from the lampshade of Lederam Manta. The very soft and uniform indoor light makes every room feel comfortable.
Lederam Manta LED Pendant & Ceiling Light Create a special lighting effect, because its interior is full of light and shines with its own light.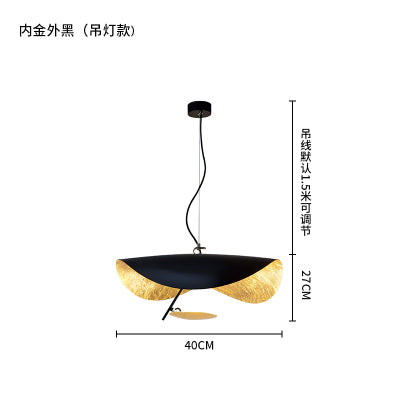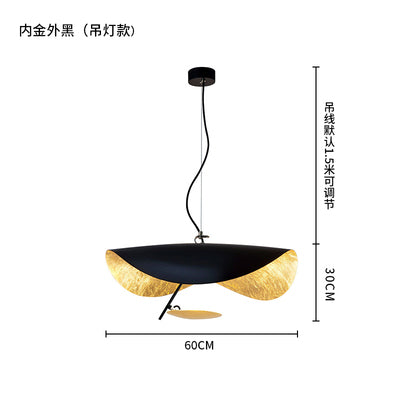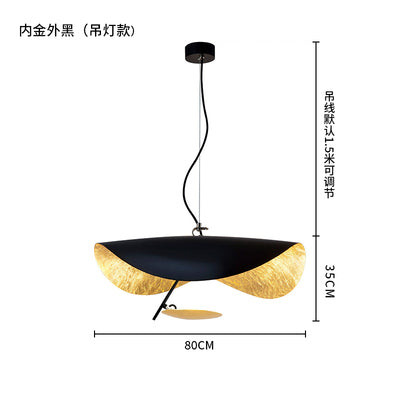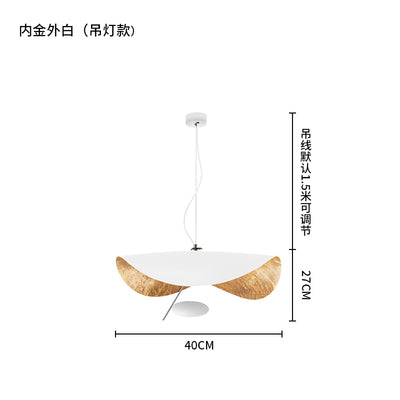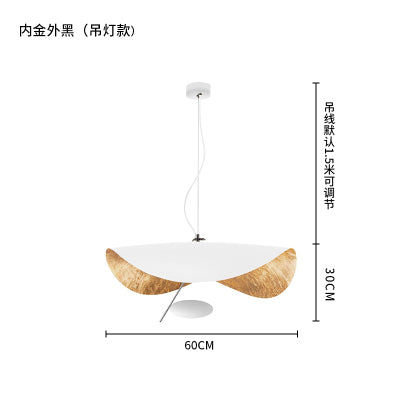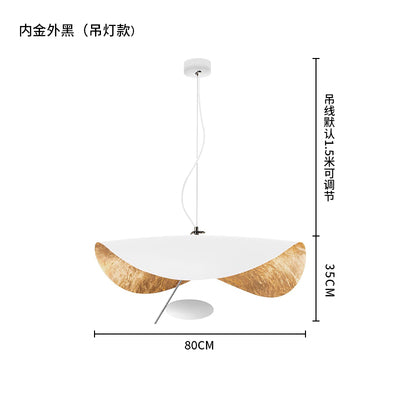 Item NO.: PL5942
Dimension:   
Small: Dia 40cm  / ∅ 15.7″ 
Medium: Dia

 6

0cm  / ∅ 23.6″ 
Large: Dia

 8

0cm  / ∅ 31.5″
Material: Metal, Gold Leaf
Finish: Black + Gold, White 

+ Gold

Lamp Source: LED Module
Power: 15W Max
Lighting Area: 5-15 Square meters
Process: Cutting/Painting/Handmade, Bending
We can provide OEM service and welcome your customized product order and self -designed drawings.
150 cm suspension cable can be adjustable
Made in China
We ship to world wide, so don't worry and just rest assure to place the order. If you want to see the real lamp photos,please just feel free to contact with us at info@belecome.com
·      This Lederam Manta LED Pendant & Ceiling Light can use to:
USA  110volt. This light is  certified
EU / UK  220~240volt. This light is  certified
AU / NZ 220~240volt  certified
Note:We are a lighting supply and Sexy Nightgown Factory in China.  And we have over 10000SQ showroom and warehouse. All the items on the online are in stock and we can deliver it within 3-5days when you place the order.
If you cannot find this credit card buying links,please feel free to contact with us at info@belecome.com or read this pay by credit